What a Year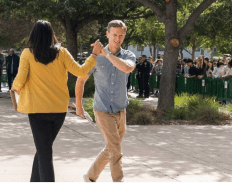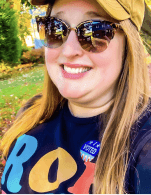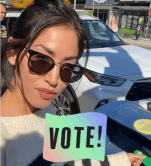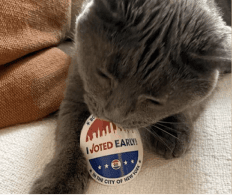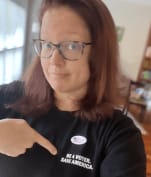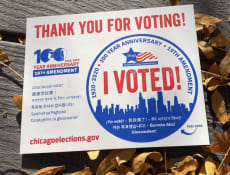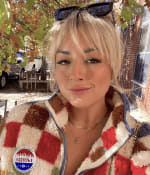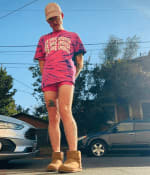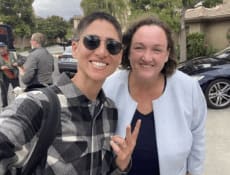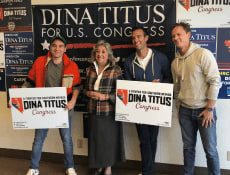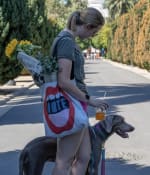 Hey everybody,
If you're reading this, you did it! You made it to the end of 2022. And your pals at Vote Save America just wanted to say thank you to every person who is part of this incredible community. Once again, the odds were against us. And once again, you stepped up, stopped scrolling, and volunteered, donated, organized, called, texted, emailed, and left it all on the field. 
And then you know what happened? Vote Save America helped beat a bunch of MAGA goons at the polls. Kari Lake? More like Kari Puddle, right? Right??
In a tough year where pundits wrote a bunch of obituaries in advance, this VSA community showed up for pro-choice, pro-democracy candidates at every level. We should all be pretty damn proud of how we defied the odds:
6

Governors seats

5

Senate seats

34

House seats

8

State Legislative Chambers

3

Secretaries of State

3

Attorneys General
VSA Volunteers
Vote Save America volunteers came from all 50 states (and DC), signing up for 49,086 shifts – double our number in 2018.
1,438 of you became super vols in the VSA virtual community, contacting more than 1.7 million voters.
3,850 of you stepped up to be poll workers through our partnership with Power the Polls.
And when the Dobbs decision leaked, and we found out the Supreme Court was about to take away our fundamental freedoms, the Vote Save America community jumped into action. That day became the single biggest day for volunteer sign-ups the entire cycle.
"

VSA lets you channel your anxiety and rage into something productive, which both makes you feel better and helps solve the problem.

"

LINDSAY C.

"

Taking action in these anxiety-filled times helps to focus on hope and possibility rather than dread and cynicism. It's good for your mental health, and every action, even a small action helps a candidate of your choice inch forward to victory.

"

DANICE A.

"

If you want to make a difference in politics, if you want to volunteer with people who will help you and cheer for you and celebrate with you, there's no better place to be. I never feel as encouraged and hopeful, informed and empowered as I do when volunteering with VSA.

"

SARA D.
VSA donates
Together, we raised more than $5.6 million dollars to fund campaigns both local and federal and invest in the organizations working year-round to build power beyond any one election cycle. This work—unfortunately—is expensive, but we helped resource the movement to succeed in the short and long term.
$1.73 million

to protect and expand our Senate majority

$1.2 million

to aid immediate abortion access, clinics, and legal defense

$704,000

for 20 of the closest House races

$757,000

for pro-democracy Secretary of State and Attorney General candidates

$423,000

to win state legislative races

$401,000

for our Every Last Vote fund to mobilize voters and protect their votes

$291,000

to build the state-level organizing networks that we'll need to win back reproductive rights in the long term

$80,000

to register pro-choice voters with Vote Pro Choice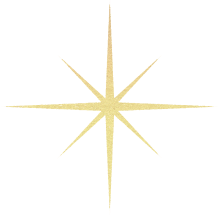 Midterm Madness
The threat to our democracy was real, so the Vote Save America community got in the fight early with our No Off Years program in 2021. In early 2022, we launched Midterm Madness to help elect progressive governors, secretaries of state, state legislators, and more. We knew Democrats would have to compete in many of our toughest 2020 battlegrounds, like Arizona, Georgia, Michigan, Pennsylvania, and Wisconsin – while also fighting to win competitive House seats in blue and purple states across the country. So our Midterm Madness program was designed to mobilize volunteers around opportunities to defend and grow progressive majorities from the Senate to your school board. 
33,570 of you signed up to volunteer weekly in our Midterm Madness program, supporting candidates from Senate to state representative in California, Nevada, Arizona, Illinois, Wisconsin, Michigan, Kansas, New Hampshire, Pennsylvania, Georgia, Florida, North Carolina, and Texas. Here's some of what you helped accomplish…





Team East
This region was home to some of the closest and most important races for our majorities in the House and Senate, including big statewide races in Pennsylvania and New Hampshire and competitive House races in almost every state. While some races were too close for comfort, Team East came through with some historic victories at every level.
Organizations Supported
Organize New Hampshire

All In PA

Pennsylvania House Democratic Campaign Committee

Turn PA Blue

Pennsylvania Working Families Party

Vote Riders (NH)

Sister District (PA)

NextGen America (NH, PA)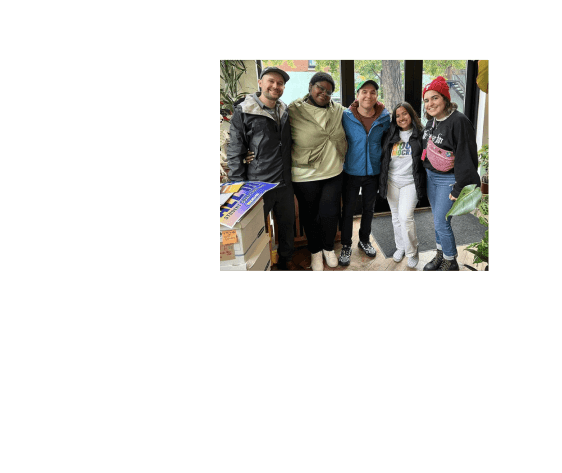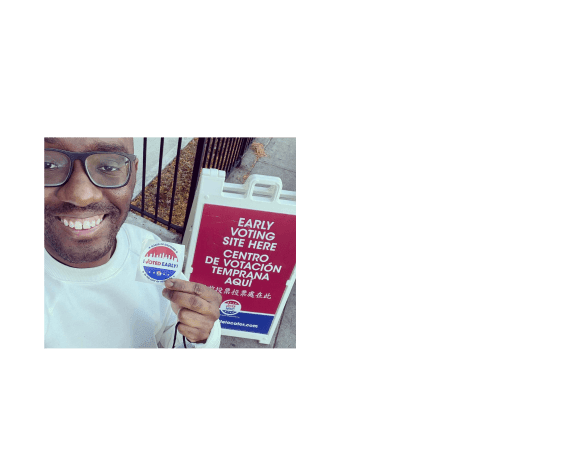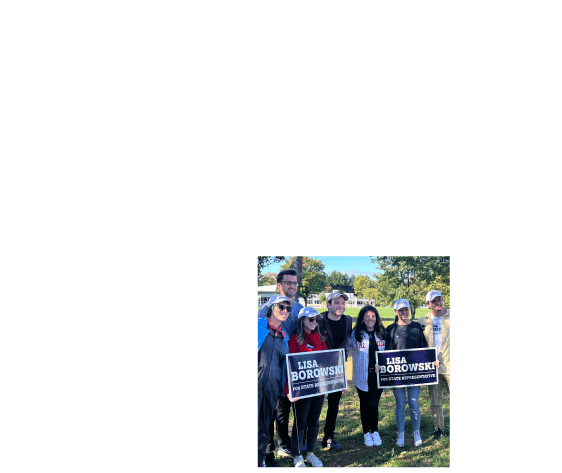 You delivered wins
Wowza, this is a long list. Here are a few of the races supported by Vote Save America fundraising, volunteers, and content. Great job, Team East!
House of Representatives

Jahana Hayes

Representative, Connecticut 5th Congressional District

Jared Golden

Representative, Maine 2nd Congressional District

Annie Kuster

Representative, New Hampshire 2nd Congressional District

Chris Pappas

Representative, New Hampshire 1st Congressional District

Pat Ryan

Representative, New York 19th Congressional District

Susan Wild

Representative, Pennsylvania 7th Congressional District

Matthew Cartwright

Representative, Pennsylvania 8th Congressional District

Christopher Deluzio

Representative, Pennsylvania 17th Congressional District

Seth Magaziner

Representative, Rhode Island 2nd Congressional District
Senate

John Fetterman

Senate, Pennsylvania

Maggie Hassan

Senate, New Hampshire

Governor

Josh Shapiro

Governor, Pennsylvania

State Legislatures

Maine legislature

Protected Maine's Democratic trifecta

Pennsylvania legislature

Helped flip Pennsylvania House from red to blue for the first time since 2010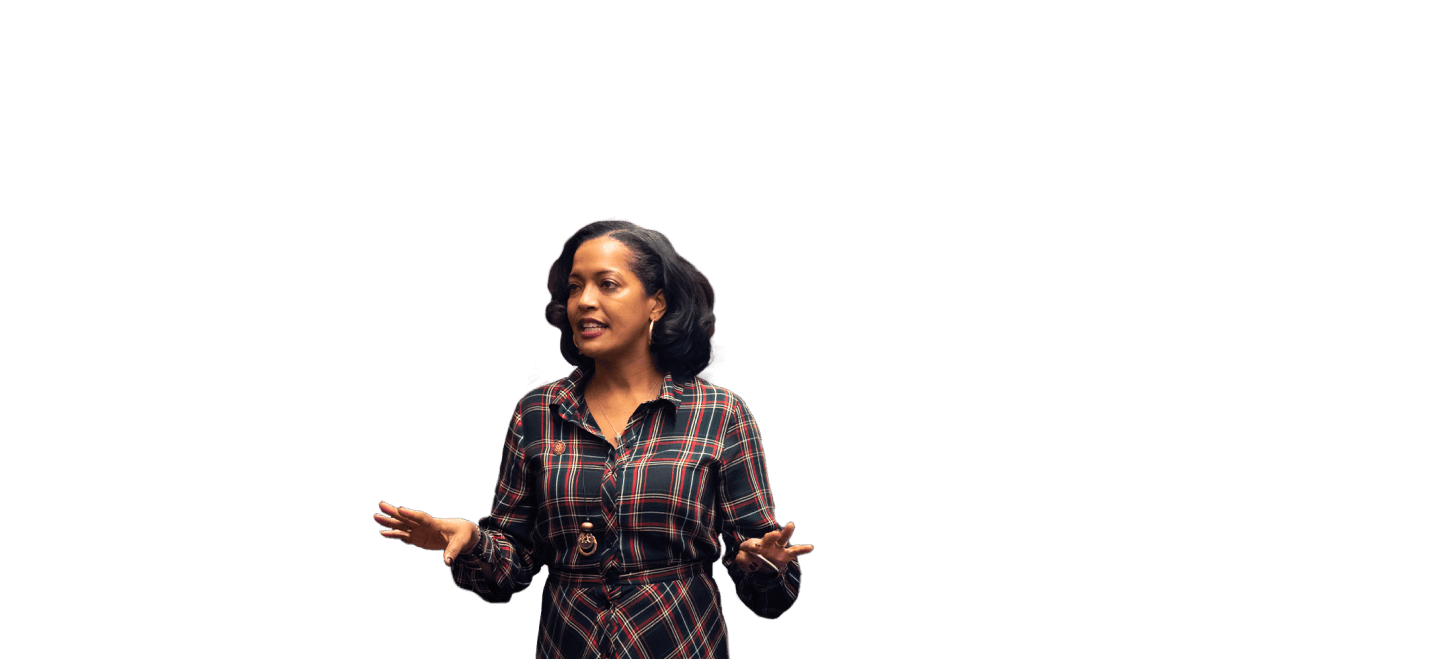 Team South
In 2020, the South set the bar for the rest of the nation following Joe Biden, Raphael Warnock, and Jon Ossoff's 2020 victories in Georgia. We had our work cut out for us to replicate that success, and while we didn't win everything we hoped to, we made some real progress, and it wouldn't have been possible without the hard work of Team South.
Organizations Supported
Carolina Federation

Georgia Votes

County to County NC

Planned Parenthood Action Florida

Down Home NC

Sister District (GA, NC, TX)

Vote Riders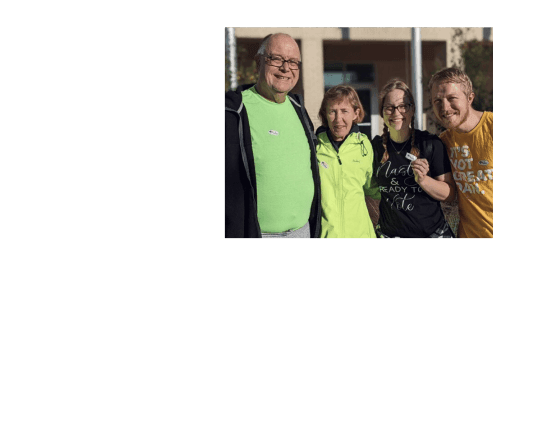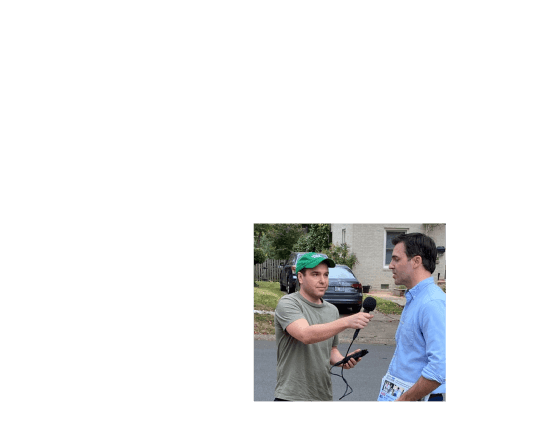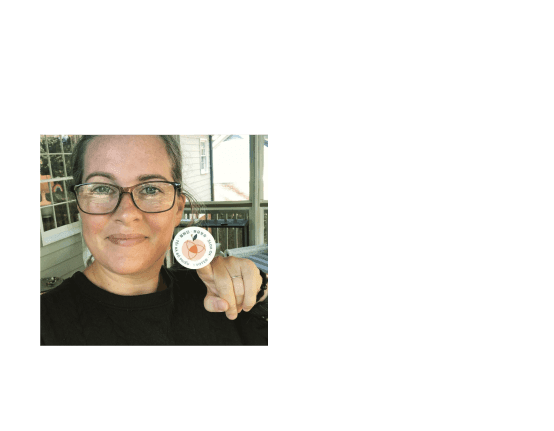 You delivered wins
Team South, y'all pulled it out where it counted most. Here are a few of the races supported by Vote Save America fundraising, volunteers, and content.
Senate

Raphael Warnock

Senate, Georgia

House of Representatives

Don Davis

Representative, North Carolina 1st Congressional District

Wiley Nickel

Representative, North Carolina 13th Congressional District

Abigail Spanberger

Representative, Virginia 7th Congressional District
State Legislatures

North Carolina legislature

Prevented a supermajority in the North Carolina General Assembly and its critical role in protecting the governor's veto

Ballot Proposals

Kentucky

Protect Kentucky Access ballot measure campaign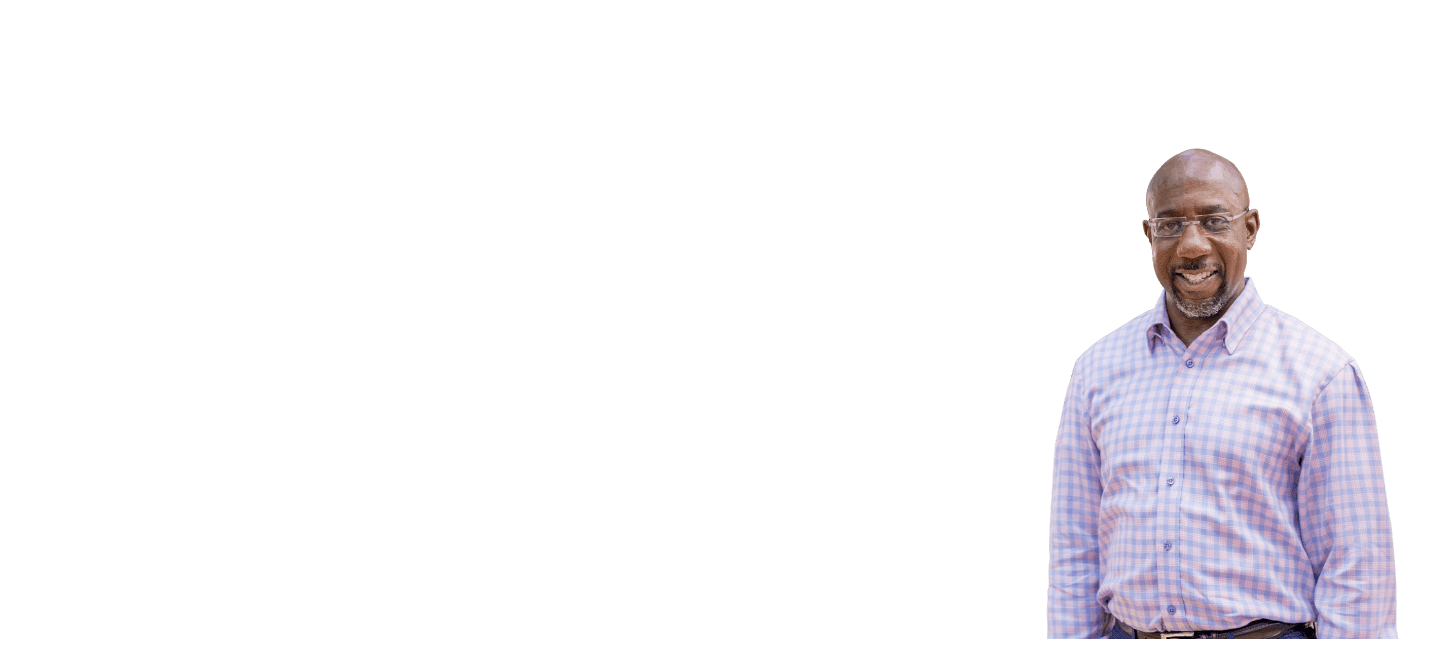 Team Midwest
The Midwest was at the center of it all once again, and lived up to the hype: While we fell short in a few places, Team Midwest blue us away (see what we did there?) with some historic wins that built on the progress we made in 2020.
Organizations Supported
WisDems

Michigan Democrats

Southpaw

Rust Belt Rising

Michigan People's Campaign

Rural Power Labs

Sister District (MI, WI) 

NextGen America

Vote Riders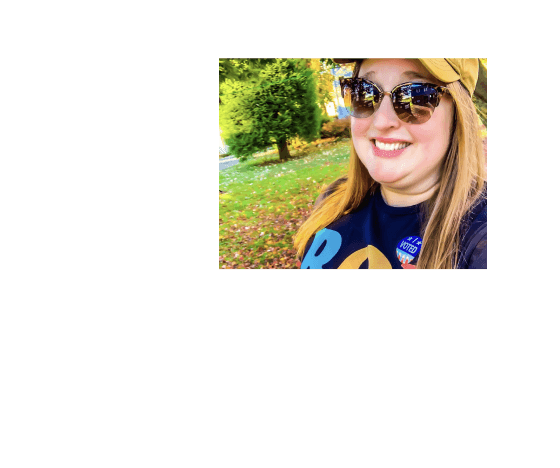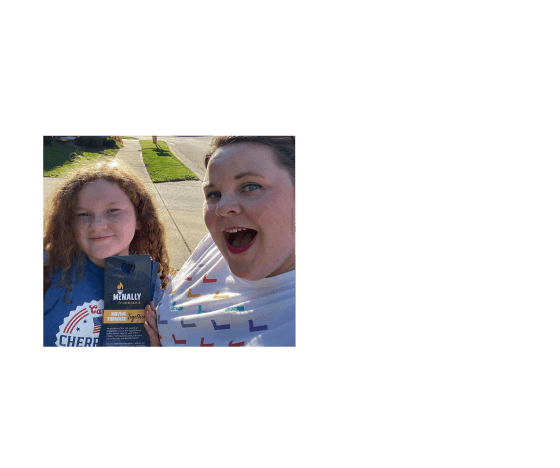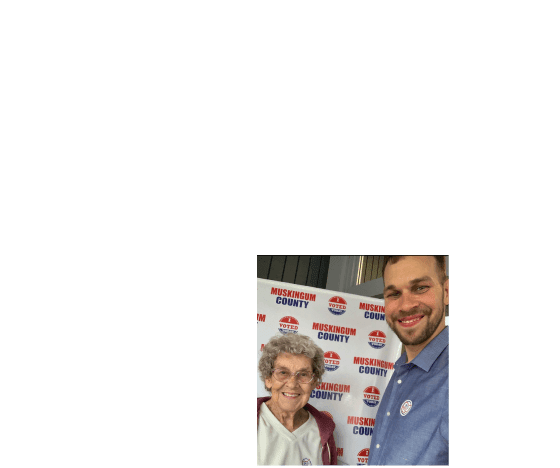 You Delivered Wins
Team Midwest delivers! Here are a few of the races supported by Vote Save America fundraising, volunteers, and content.
House of Representatives

Sean Casten

Representative, Illinois 6th Congressional District

Eric Sorensen

Representative, Illinois 17th Congressional District

Frank Mrvan

Representative, Indiana 1st Congressional District

Sharice Davids

Representative, Kansas 3rd Congressional District

Dan Kildee

Representative, Michigan 8th Congressional District

Elissa Slotkin

Representative, Michigan 7th Congressional District

Hillary Scholten

Representative, Michigan 3rd Congressional District

Angie Craig

Representative, Minnesota 2nd Congressional District

Marcy Kaptur

Representative, Ohio 9th Congressional District

Greg Landsman

Representative, Ohio 1st Congressional District

Emilia Sykes

Representative, Ohio 13th Congressional District

Governor

Laura Kelly

Governor, Kansas

Gretchen Whitmer

Governor, Michigan

Tony Evers

Governor, Wisconsin
State Legislatures

Michigan legislature

Flipped the Michigan Legislature, securing a pro-choice majority and Democratic trifecta in the state for the first time in nearly 40 years, and electing 31 women to the state legislature

Minnesota legislature

Flipped the Minnesota Senate, giving Democrats a governing trifecta for the first time in a decade

Wisconsin legislature

Stopped a supermajority to protect Gov. Evers' veto

Other Key Races

Kansas Ballot Measure

Defeated Kansas' "No State Constitutional Right to Abortion and Legislative Power to Regulate Abortion Amendment"

Michigan Proposal 22-3

Passed Michigan Proposition 3 "Reproductive Freedom for All"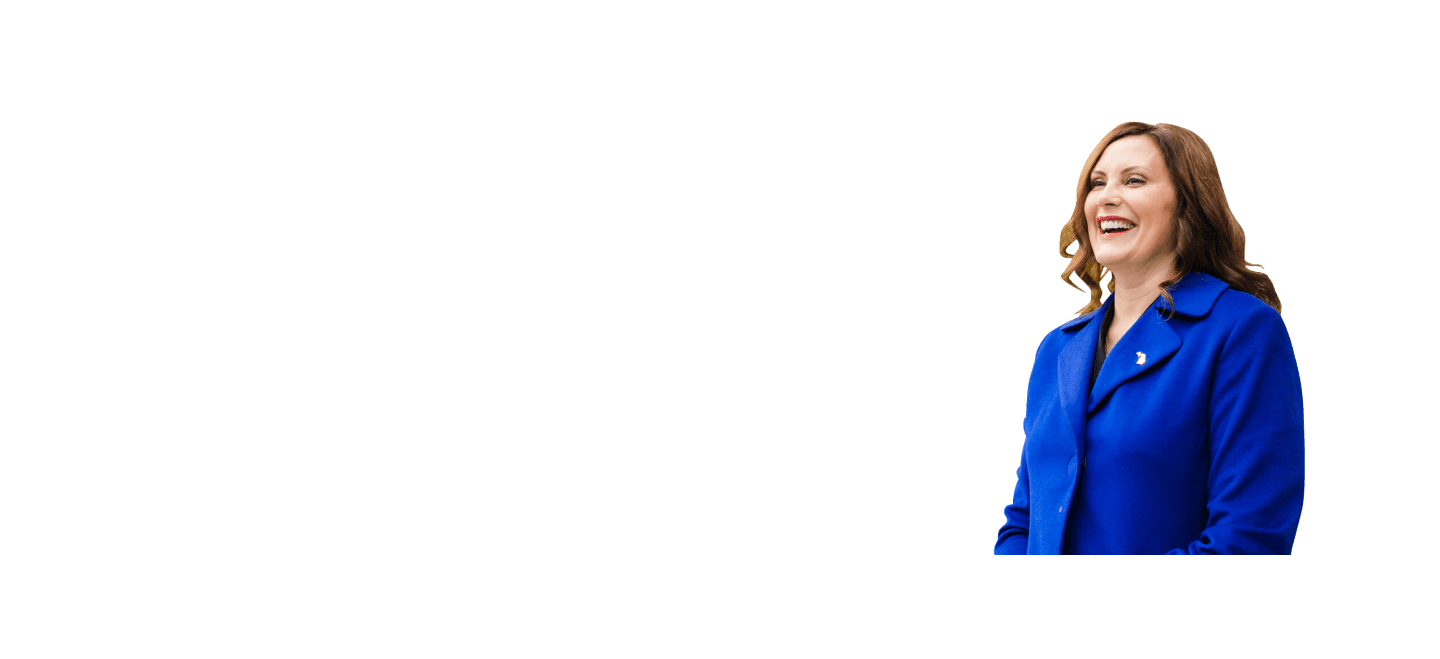 Team West
While Arizona and Nevada were the purple hotspots coming out of 2020 and would once again have major statewide races to get involved in, there were major needs across the West, especially when it came to keeping the House in Democratic control, but Team West was up for the challenge. We won the governor's race in Arizona, which is great for Arizona and America, and even though we didn't hold onto the governor's mansion in Nevada, we did keep a Democratic supermajority in the legislature to keep the new Republican governor's agenda in check. And while Republicans won the narrowest of majorities in the U.S. House, we pulled off some amazingly close wins throughout the region in Arizona, Colorado, Washington, and more.
Organizations Supported
Nevada Democratic Victory

Mission for AZ

Grassroots CA

Northeast Native Dems (AZ)

Sister District (AZ, NV, CO, WA)

Vote Riders

NextGen America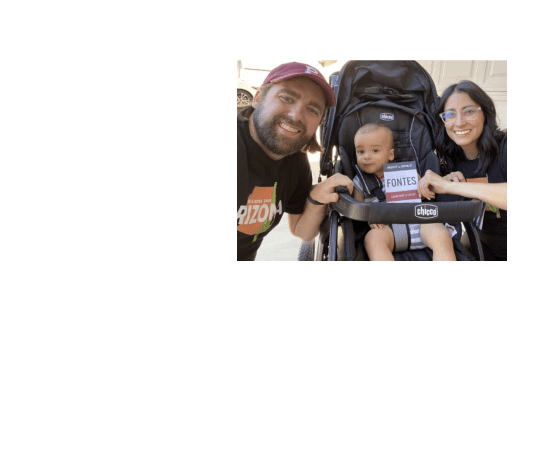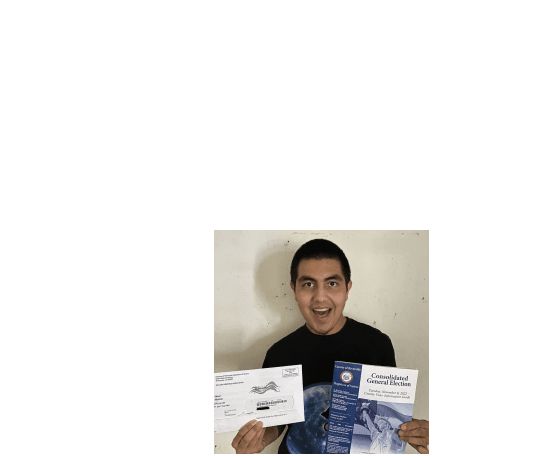 You Delivered Wins
We had to wait anxiously for it here in the West, but that didn't make victory any less sweet. Here are a few of the races supported by Vote Save America fundraising, volunteers, and content.
House of Representatives

Greg Stanton

Representative, Arizona 9th Congressional District

Josh Harder

Representative, California 10th Congressional District

Katie Porter

Representative, California 45th Congressional District

Yadira Caraveo

Representative, Colorado 8th Congressional District

Steven Horsford

Representative, Nevada 4th Congressional District

Susie Lee

Representative, Nevada 3rd Congressional District

Dina Titus

Representative, Nevada 1st Congressional District

Teresa Leger Fernandez

Representative, New Mexico 3rd Congressional District

Gabriel Vasquez

Representative, New Mexico 2nd Congressional District

Val Hoyle

Representative, Oregon 4th Congressional District

Andrea Salinas

Representative, Oregon 6th Congressional District

Marie Gluesenkamp Pérez

Representative, Washington 3rd Congressional District

Kim Schrier

Representative, Washington 8th Congressional District
Senate

Mark Kelly

Senate, Arizona

Catherine Cortez Masto

Senate, Nevada

Governor

Katie Hobbs

Governor, Arizona

Tina Kotek

Governor, Oregon

State Legislatures

Nevada legislature

Held onto a Democratic majority as a critical check on the incoming Republican governor

Other Key Races

Kris Mayes

Arizona Attorney General

Adrian Fontes

Arizona Secretary of State

Aaron Ford

Nevada Attorney General

Cisco Aguilar

Nevada Secretary of State

Karen Bass

Los Angeles Mayoral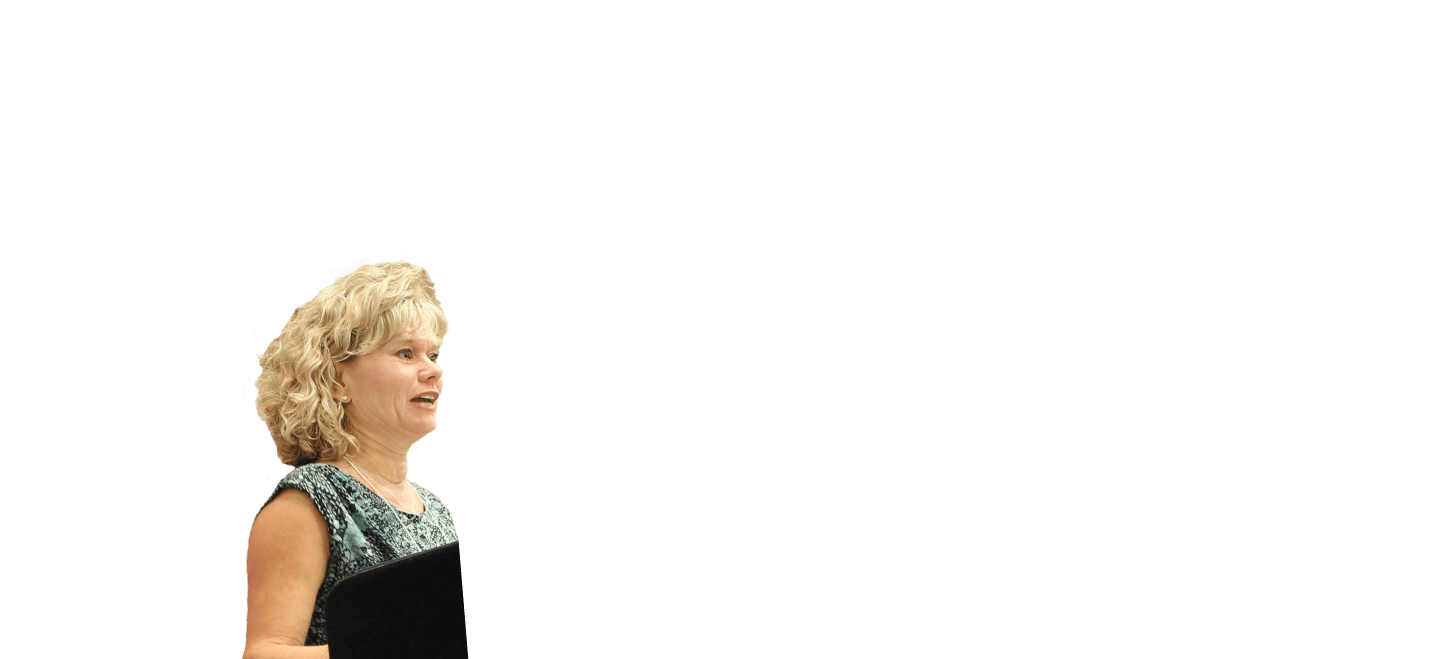 No off years
As we come to the end of 2022, there's still a lot we don't know about what these results mean for the future, but here's one thing we know for sure: We can't stop putting in the work. The 2024 campaign has already started, and while we may not know who will be at the top of the ticket for either party, we do know is that the way we defeat the MAGA movement in all its forms is by making our case and building the broadest coalition, wherever we have to, to beat them. And it's something we have to do every single day between now and November 2024. 
The good news is, that work has already started.
Our 2022 fundraising didn't just go to campaigns that will close up shop at the end of the cycle: Our Fuck Bans: Fight Back and Every Last Vote funds were designed to support the organizing networks, candidate pipelines, and local relationships that we'll need to win in the long term across the country.
This year also showed us that Vote Save America is in a position to compete everywhere. From House flips in Ohio and North Carolina to a measure to expand Medicaid coverage in South Dakota winning by double-digits, we plan to find ways to connect our volunteers in all 50 states to opportunities to build our power at every level in every state.
The Vote Save America virtual volunteer community isn't going anywhere in 2023. It will be the home of our No Off Years program, which will continue supporting down ballot races and lay the groundwork for 2024, and you can sign up here. 
Thank you to everyone who stepped up this year. You made the difference and the entire country owes you its gratitude. We've got more work to do, so stay tuned for more ways to get involved in the new year, but for now rest up and happy holidays from everyone at Vote Save America.
Sign up for future updates from vote save america.