Louisiana
ABOUT THIS STATE
Louisiana! The Pelican is your state bird and that makes sense because you're both graceful and can hold multiple fish in your mouth. But we digress. This election is coming up fast and we need your help! Here is everything you need to know so that you and your loved ones are fully prepared for what might be the biggest election of our lives. On Election Day, drive your parade float to your nearest polling site and make your voice heard. Louisiana will be holding an election on November 8, similar to other states, but refers to this election as a "Primary" and what would be considered a runoff as its "General" on December 10. It will also have local elections on March 26 and April 30. Get informed and vote! (Source: Ballot Ready)
Key
Dates
Feb 23
Voter Registration Deadline (Mail/In Person)
Mar 5
Voter Registration Deadline (Online)
Mar 12 – Mar 19
Early Voting
Mar 22
Absentee Ballot Request Deadline
Mar 26
Municipal Primary Election
Apr 30
Municipal General Election
Nov 8
General Election Day
How do I make sure I'm registered to vote?

Can I register the same day I want to vote?

Do I have to be registered as a Democrat or Republican to vote in my primary?

Can I vote by mail?

Can I vote early?

Do I need an ID?
what's new in Louisiana voting since 2020
Good news Louisiana! Your voting system has gotten a little bit better. Early voting now starts 4 days earlier than it used to, beginning 18 days before Election Day and ending 7 days before Election Day. Plus, state law enables parishes to open more locations for early voting. So get out there and vote!
Join Midterm Madness
In 2022, we need to mobilize volunteers around both nearby and national opportunities to defend and grow progressive majorities. We'll guide you through what you need to know and how to get involved in the most important elections in 2022, from the Senate to your school board, in key states throughout your region.
Defend the South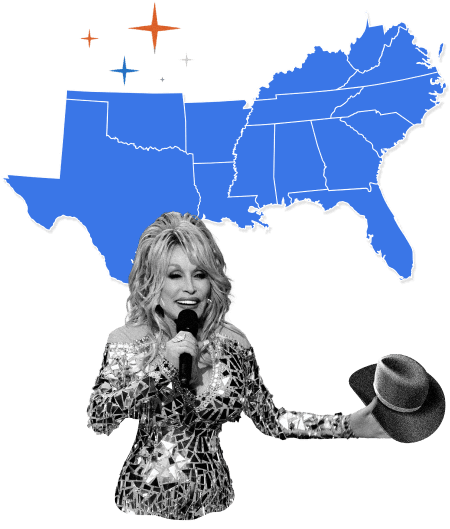 Resources
Get your absentee ballot here!

Learn More

Need to show Voter ID? Not sure what kind? Get the specifics in your state here.

Learn More
IT'S GOING TO TAKE ALL OF US TO WIN IN 2022. ARE YOU IN?