Alabama
About this State
Sweet Home Alabama, Where the skies are so blue! Now let's get it that way for the electoral map! What's up 'Bama! We've got critical elections in 2022, with tiny margins to defend in both the House and the Senate. So Run Forrest Run to polls and Roll Tide for the Dem Side! Alabama will have its statewide primary on May 24 and general on November 8. There may also be a statewide primary runoff election on June 21. A local consolidated election will take place on August 23 with a corresponding runoff scheduled for September 20. (Source: Ballot Ready)
BE A VOTER
Key
Dates
May 9
Primary Registration Deadline
May 17
Primary Absentee Ballot Request Deadline (delivered by mail)
May 19
Primary Absentee Ballot Request Deadline (delivered in person)
May 23
Primary Absentee Ballot Return Deadline (delivered in person)
May 24
Primary Absentee Ballot Return Deadline (delivered by mail)
How do I register to vote?

Can I register at the voting booth?

Do I have to be registered as a Democrat or Republican to vote in my primary?

Can I vote by mail?

Can I vote early?

Do I need an ID?
what's new in alabama voting since 2020
In 2021, Alabama passed eight new election laws, with mixed impacts. Here's what you should be aware of. Alabama no longer has curbside voting our outdoor voting. Additionally, the deadline for absentee ballot requests has changed from 7 days before Election Day to just 5 days before Election Day. Make sure to get your absentee ballot request in now, if you plan to vote that way. One more thing to remember: in 2020, all voters were eligible for an absentee ballot due to COVID-19. In 2022, absentee voting will likely return to the pre-pandemic status quo, where only certain voters can use mail-in voting.
learn more
Join Midterm Madness
In 2022, we need to mobilize volunteers around both nearby and national opportunities to defend and grow progressive majorities. We'll guide you through what you need to know and how to get involved in the most important elections in 2022, from the Senate to your school board, in key states throughout your region.
Defend the South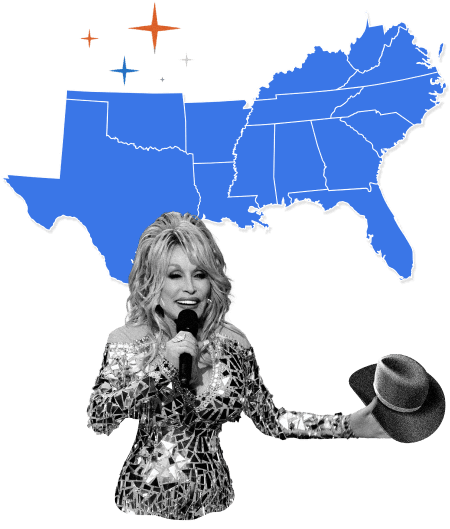 Resources
Get your absentee ballot here!

Learn More

Need to show Voter ID? Not sure what kind? Get the specifics in your state here.

Learn More
It's going to take all of us to win in 2022. Are you in?