Georgia
about this state
Georgia, you've been on our minds since 2018. Are you tired of winning yet? We hope not, because there's a lot to get done in 2022. Read up on how to vote on in Peach State and get that 🍑 to the polls! Georgia will have its statewide primary and general elections on May 24 and November 8, respectively. Runoffs for these elections may be held on June 21 and December 6, respectively.
be a voter
Key
Dates
Apr 25
Primary Voter Registration Deadline
May 13
Primary Absentee Ballot Request Deadline
May 2 – May 20
Primary Early Voting
May 24
Primary Absentee Ballot Return Deadline
Jun 21
Primary Runoff Election (where necessary)
How do I make sure I'm registered to vote?

Can I register the same day I want to vote?

Do I have to be registered as a Democrat or Republican to vote in my primary?

Can I vote by mail?

Can I vote early?

Do I need an ID?
what's new in georgia voting since 2020
Hi Georgia. You might have heard that your state passed a big bill making changes to election procedures, and not for the better. Don't worry, we'll break down everything you need to know to make sure your ballot gets counted. When it comes to absentee ballot applications, you'll need to provide an ID number from a Georgia issues ID or a photocopy of another type of ID. Georgia voters are also no longer able to request an absentee ballot online. Make sure that you get your absentee ballot application in early, because the deadline is now 11 days before election day. When you mail back your absentee ballot, make sure to provide a Georgia ID number or your Social Security Number on the envelope. Finally, when you're turning your ballot in, double check the dropbox locations in your community, as they have likely changed since 2020.
Join Midterm Madness
In 2022, we need to mobilize volunteers around both nearby and national opportunities to defend and grow progressive majorities. We'll guide you through what you need to know and how to get involved in the most important elections in 2022, from the Senate to your school board, in key states throughout your region.
Defend the South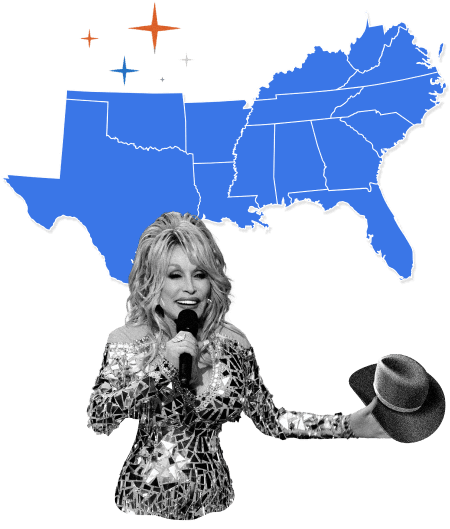 Resources
Get your absentee ballot here!

Learn More

Need to show Voter ID? Not sure what kind? Get the specifics in your state here.

Learn More
IT'S GOING TO TAKE ALL OF US TO WIN IN 2022. ARE YOU IN?