Florida
about this state
Florida, Florida, Florida...where to begin. When it comes to elections, you've elected some real Florida Men™. We're looking at you, Ron DeSantis and Marco Rubio. But you have Disney World, so we'll call it even. Almost. Actually, not really. May the next headline be "Florida Man brings friends and family to polls". Florida will hold various local elections on March 8 and 22. The statewide primary is scheduled for August 23 and statewide general for November 8. (Source: Ballot Ready)
BE A VOTER
Key
Dates
Mar 8
Municipal Elections (some jurisdictions)
Mar 22
Municipal Elections Run-Off (where necessary)
Jul 25
Primary Registration Deadline
Aug 13
Primary Absentee Ballot Request Deadline
Aug 13 – Aug 20
Primary Early Voting
Aug 23
Primary Absentee Ballot Return Deadline
How do I make sure I'm registered to vote?

Can I register the same day I want to vote?

Do I have to be registered as a Democrat or Republican to vote in my primary?

Can I vote by mail?

Can I vote early?

Do I need an ID?
what's new in florida voting
Here's what's new in Florida for the 2022 elections that you need to be aware of. Be thorough while filling out your mail ballot application, as Florida now requires an ID number, which can be either your Florida Driver's License number, identification number, or the last four digits of your Social Security Number. If you successfully submit an absentee ballot application, you'll receive a ballots for every election through the end of the year. The new law also adds more restrictions on drop box location and hours, so be sure to check on drop boxes in your community before you leave the house.
Join Midterm Madness
In 2022, we need to mobilize volunteers around both nearby and national opportunities to defend and grow progressive majorities. We'll guide you through what you need to know and how to get involved in the most important elections in 2022, from the Senate to your school board, in key states throughout your region.
Defend the South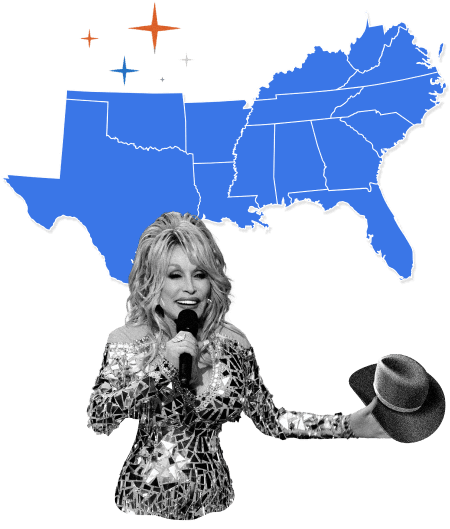 Resources
Get your absentee ballot here!

Learn More

Need to show Voter ID? Not sure what kind? Get the specifics in your state here.

Learn More
IT'S GOING TO TAKE ALL OF US TO WIN IN 2022. ARE YOU IN?