Arizona
About this State
The Grand Canyon might be one of the seven wonders of the natural world, but I spy one of the wonders of the voting world reading this page right now. Admit it, that line doesn't NOT work. This is a big year for Arizona and you have some elections that are heating wayyyyy up. But it's a dry heat. Here's everything you need to know to be a voter in the Copper State this year. Arizona will have its statewide primary election on August 2 and statewide general on November 8. Consolidated elections will be taking place on March 8 and May 17. (Source: Ballot Ready)
BE A VOTER
Key
Dates
Feb 7
Registration Deadline
Feb 25
Absentee Ballot Request Deadline
Mar 8
Local Elections (some jurisdictions)
Apr 20
Local Elections (some jurisdictions)
Jul 5
Primary Registration Deadline
Jul 22
Primary Absentee Ballot Request Deadline
Jul 6 – Jul 29
Primary Early Voting
How do I make sure I'm registered to vote?

Can I register the same day I want to vote?

Do I have to be registered as a Democrat or Republican to vote in my primary?

Can I vote by mail?

Can I vote early?

Do I need an ID?
What's new in arizona voting since 2020
In 2021, Arizona passed 14 new election laws. The most important new law to be aware of made changes to the Permanent Early Voting List, which is now called the Active Early Voting List. The new law allows the state to remove voters from the list if they do not vote early in two consecutive elections. If you'd like to vote early, make sure to request a ballot or check that your name is still on the Active Early Voting List
learn more
Join Midterm Madness
In 2022, we need to mobilize volunteers around both nearby and national opportunities to defend and grow progressive majorities. We'll guide you through what you need to know and how to get involved in the most important elections in 2022, from the Senate to your school board, in key states throughout your region.
Defend the West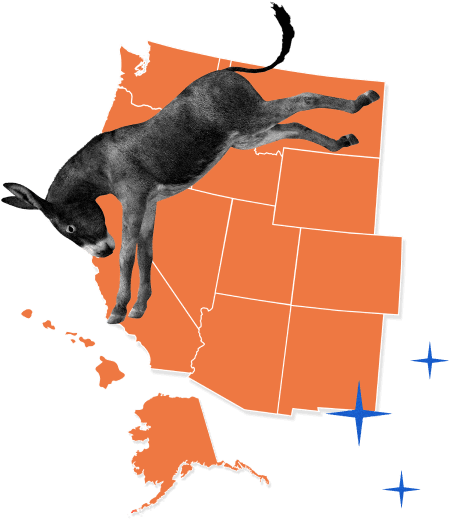 Resources
Can't vote in person on Election Day? Find out how you can get your absentee ballot here.

Learn More

Need to show Voter ID? Not sure what kind? Get the specifics in your state here.

Learn More
IT'S GOING TO TAKE ALL OF US TO WIN IN 2022. ARE YOU IN?