EVERY LAST VOTE
The vote. It's important. It's powerful. Michelle Obama keeps telling you to do it. But the vote is facing a lot of problems this year — big structural ones. Here's how to help make sure every last vote is counted, including yours.
What can I do?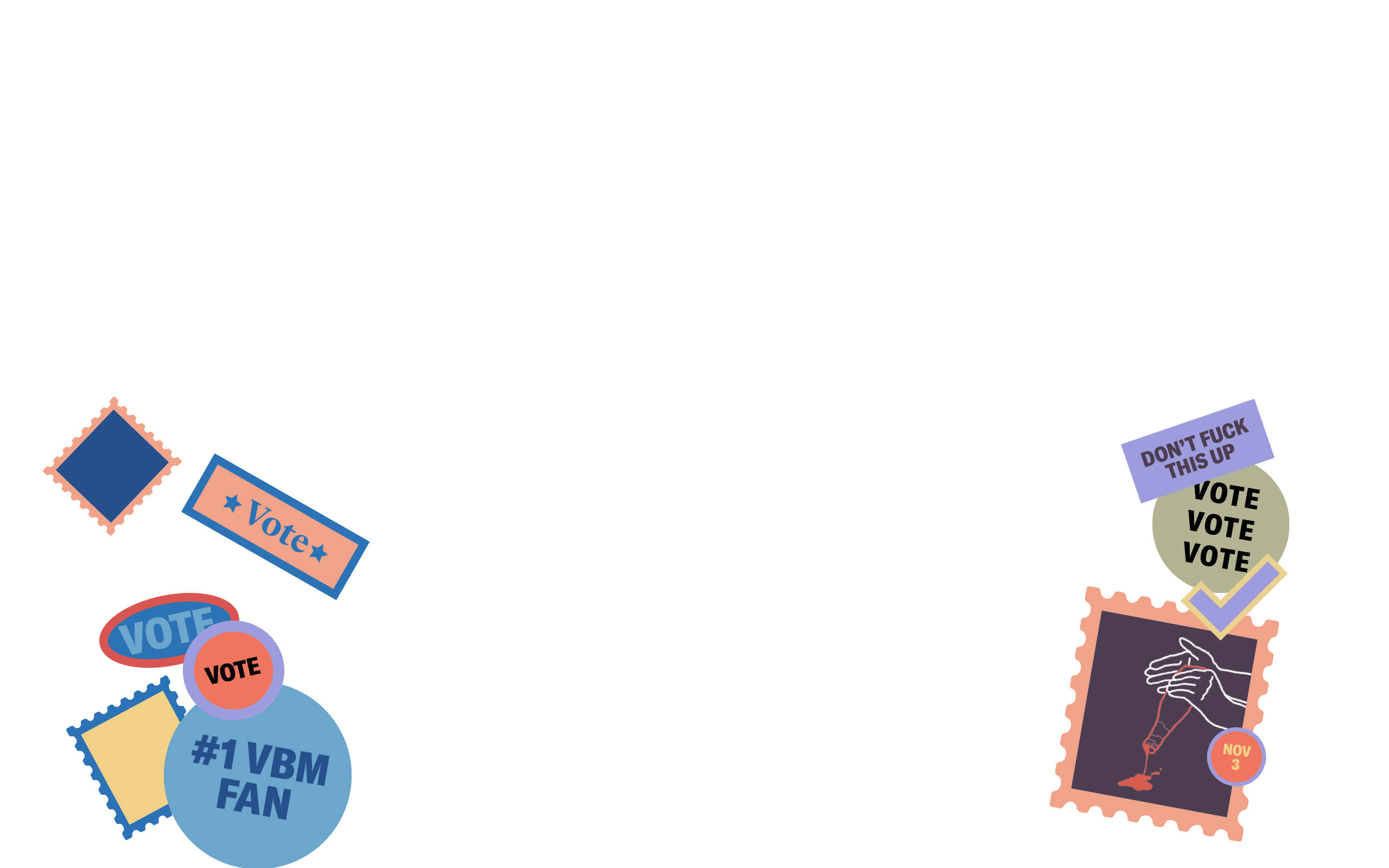 MAKE A PLAN TO VOTE
COVID-19. Voter suppression. Type A personality. Type B personality. All great reasons to figure out how you're going to vote right this minute. Different states have different request rules, so use this tool to learn how you can vote, whether it's by mail or in person. If you'd like to vote by mail, use this tool to get your request form (even if you don't have a printer!) Just type in the address where you vote below to get started:
The election is in November. Do I really need to request a mail-in ballot now?

I'm hearing that the U.S. Postal Service might not be able to meet the demand for mail-in ballots. Should I plan on voting by mail?

What happens if I don't get my ballot in the mail in time?

Will my state let me vote by mail?

Donald Trump says that vote by mail is rife with fraud, is that true?

Is my vote-by-mail request form the same as my ballot?

What's the difference between absentee ballots and vote by mail ballots?

What if I request a vote by mail ballot but I decide to vote on Election Day?

Will voting by mail give Republicans/Democrats an advantage?

I've heard that some ballots have been thrown out during the primaries. How do I make sure that my vote by mail ballot isn't rejected?
Donate

BE A VOTER.
SAVE AMERICA.